---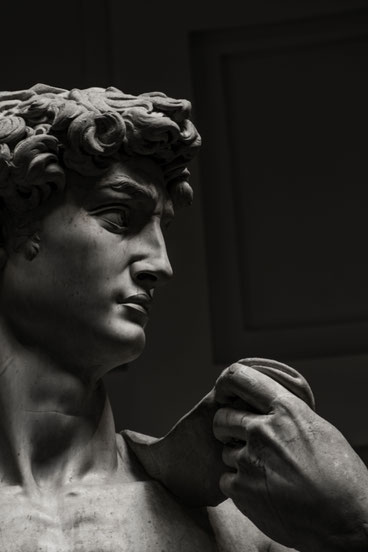 Our 4 days in Florence had #FirenzeconFirenzeCard as the official hashtag on our social profiles Facebook and Instagram because we had chosen to visit this amazing city using the Firenze Card, that is the topic of this post.
---
How it works
---
Firenze Card is the official tourist card of Florence and for € 72 it gives priority entrance to 72 museums avoiding long queues to buy tickets. The Card is valid for 72 hours since the first access in one of the museums included.
You can buy it online and pick it up at one of the tourist information centers once in Florence, or you can buy it directly in Florence at one of info centers where the staff is very kind and helpful.
Here you can find the official link with the useful information to buy and collect the card:
Among the 72 included museums you can find all the most important and most famous ones:
Opera del Duomo 
Uffizi
Galleria dell'Accademia
Cappelle Medicee
Santa Maria Novella
Santa Croce
Palazzo Pitti
As Firenze Card holders you will skip the line to buy tickets without any previous booking. The only attraction you'll have to book in advance is the Brunelleschi Dome, but you will do it while collecting the tickets to visit the Duomo.
Paying € 5 more you can buy the Firenze Card + that allows you to use public transport and wifi for 3 days and and gives you different gadgets. 
---
---
A useful card
---
When you evaluate the possibility to buy an all-inclusive card the question in your mind is always the same: Is it worth? Is it a good value for money? Usually we are not keen on this kind of cards, but in this case it turned out to be the best solution to visit the city for 2 reasons:
Firenze Card makes you avoid long queues to buy tickets, saving lot of time.
Firenze Card makes you save a good amount of money.
How much did we save?
During the 72 hours we visited the following museums: 
Opera del Duomo ( full price € 15 )
Palazzo Vecchio with access to the Tower and Camminamento ( full price € 14 )
Uffizi Gallery* ( full price € 8 )
Accademia Gallery ( full price € 8 )
Santa Maria Novella ( full price € 5 )
Spedale degli Innocenti ( full price € 7 )
San Lorenzo with access to Biblioteca Laurenziana ( full price € 8,5 )
Capelle Medicee ( full price € 8 )
Santa Croce ( full price € 8 )
Palazzo Pitti* - Galleria Palatina ( full price € 8,5 )
Giardino di Boboli ( full price € 7 )
Without Firenze Card we would have paid € 97 per person! So we saved € 27 and consider that the prices reported ahead are neat of booking fees ( es. € 4 to book a ticket online for Uffizi Gallery ) and of possible increases due to temporary exhibition ( for instance the Uffizi ticket costed € 13 when we were there ).
Moreover, EU citizens under 18 years old who are members of the same family unit of a Firenze Card holder can enjoy free entrance in alle the museums, while Non EU citizens can enjoy the priority access but will they will have to buy the free/reduced/full ticket according to the various museums admission rules.
How much time did we save?
Firenze Card is useful not only to save money but also to save time skipping the famous queues for tickets. We were doubtful about this advantage that turned to be completely true! Honestly it is difficult to calcolate the exact amount of time we saved, because we are not sure about the length of these queues for each museum, but we can tell you that during our three days we waited at most 10 minutes to enter in the Uffizi Gallery. Obviously we can't grant that if you try to visit the most important museums in the peak season at the peak hours you'll have to wait only then minutes but surely, as a Firenze Card holder, you will save a lot of time!
---
---
Useful Links
---
Here you can find some useful links about Firenze Card:
We hope you enjoyed this post and you found it useful... if you have more questions or if you want to add more... leave a comment!
---